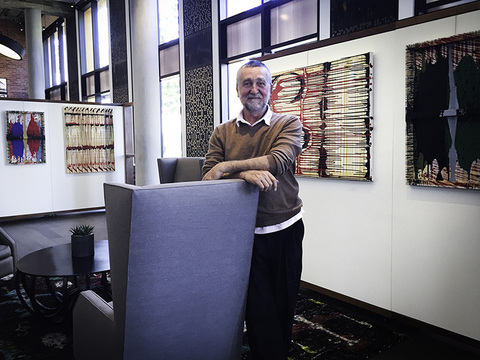 Phantom Galleries is proud to present "San Jose Journals" by Gianfranco Paolozzi at The Pierce Lobby Gallery.
Join us for the artist reception on First Friday Feb. 1st from 7pm–11pm with performances by the Paolozzi Tango Trio.
Gianfranco's works are considered "journals" because they are never finished until they are sold. In this way, Paolozzi's work is ever-evolving… until it is yours; once you have it, it is completely evolved…or…back in the studio they go where they continue to be added to or edited.
The works also have no "correct" top, bottom or sides when it comes to hanging the work. Paolozzi designed the frame with hardware so the collector can hang a piece in any orientation they'd like. Use your imagination.
Phantom Galleries at The Pierce Apartments
2 Pierce Ave. (at the corner of Market St. in SoFA District)
Free admission and all ages.
For full schedule of #ArtWalkSJ exhibitions please visit www.southfirstfridays.com