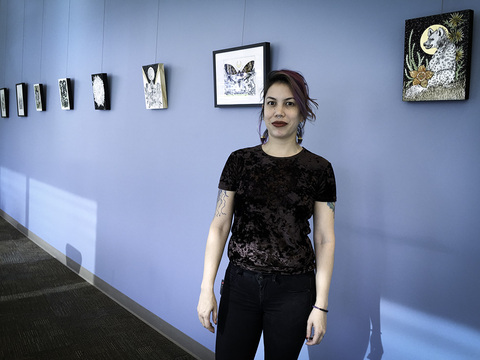 Phantom Galleries is proud to present:
"Flowing Phases" by Brittni Paul at 488 Cafe (ground floor of the PwC/ORACLE building) in downtown San Jose.
San Jose artist Brittni Paul's debut solo exhibition "Flowing Phases" is Inspired b her love of flora, fauna and all things made of stardust. Her work is magical-realism with deep attention to details. Stop by Cafe 488, grab some lunch and enjoy Brittni's exhibition anytime Monday – Friday 7:30am–2:30pm.
488 Cafe.
488 Almaden Blvd.
downtown San Jose