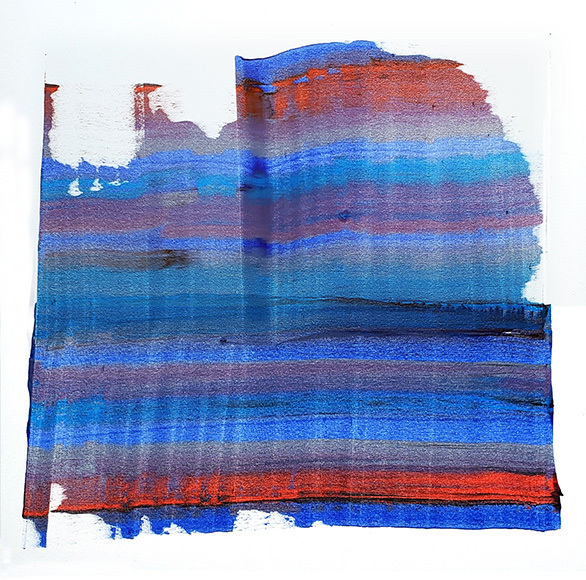 Opening reception: "Painting the Moment" exhibit by Kushlani Jayasinha
5pm–9pm, free admission, mask required.
Part of the South FIRST FRIDAYS ArtWalk SJ
This series is born to showcase the immediacy of the given moment. I find the less time I spend with the canvas the better the outcome. Let me explain this paradox.

I've been asked by viewers how long it takes to paint a painting, but this question misses that the less time I spend on the painting the more substance it seems to have. It's a matter of when to stop with a painting that captures the essence of it. Because if I miss that point, I can go for days and come out with a painting that has nothing to do with what I started with. The painting goes through phases but the immediacy is lost.
This series of paintings has that sense of immediacy. They do not try to capture anything in particular but like falling water, it is, what it is.
About the Artist:
Kushlani Jayasinha, born and raised in Sri Lanka amid turbulent social strife, is a painter whose artistic practice is informed by her Buddhist way of life and her occupational past as a Silicon Valley software engineer and a postdoctoral Physics scholar.

Kushlani's paintings are created amid a traditional meditative process learned from the monks in Sri Lanka teaching her the gentle wisdom of Buddha. From this background, she became versed in studying the self in silence. The process manifests in careful and deliberate forms that are derived from natural formations but which are abstractly rendered on her canvases: a dreamy coastal fog, a far-off city in the mist, a peaceful body of water. The forms are unavoidably rooted in Kushlani's conscious consideration of physical properties, and the result is something curiously tangible but simultaneously dreamlike.
Exhibition dates: September 3–November 13, 2021
Phantom Galleries at The Pierce Lobby Gallery
2 Pierce Ave (at Market St.)
San Jose, CA 95113
info@phantomgalleries.com