Join us this First Friday Feb. 1st for the aritsts' receptions of two new feature exhibitions by resident artists Steven Reece, and Amy Steinberg.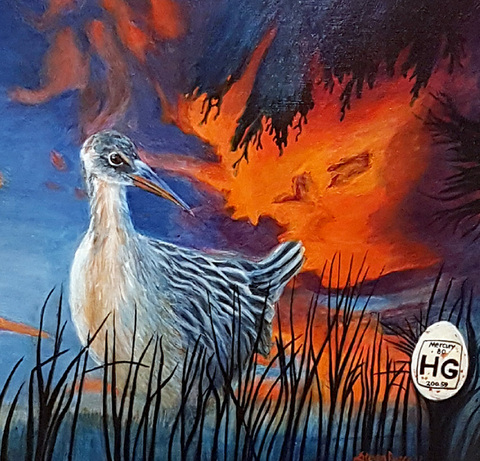 Dreamscapes new work by Steven Reece
A collection of endangered species portraits and surrealist landscapes inspired by architectural and environmental elements that survive from fragments of forgotten dreams.
Artist Steven Reece creates compositions in multiple mediums often incorporating critically endangered species from all over the world. Mediums of presented works include pyrography, oil, acrylic, giclee print, and mixed media.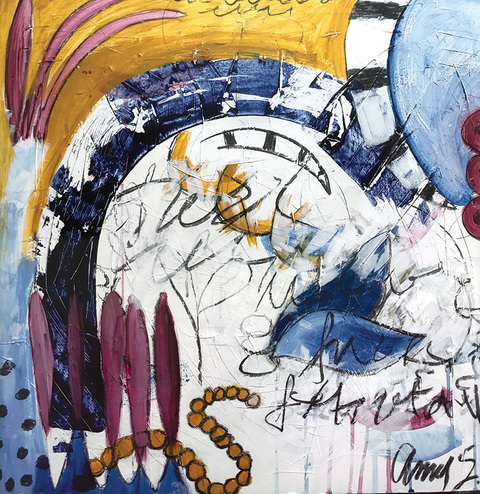 Missives in Symbols by Amy Steinberg
A collection of paintings about the state of being and communicating to the world through personal symbols. Amy uses her own visual language to paint short missives from a dictionary of symbols she has created to express her inner thoughts.

Artists' Reception: Friday February 1st 7pm–11pm
Free admission, part of the South FIRST FRIDAYS Art Walk SJ
Exhibition Dates: February 1–22, 2019
KALEID Gallery
88 So. 4th St., downtown San Jose
408-947-1785 • info@KALEIDGallery.com
Gallery hours: Tuesday–Saturday 12–7pm. Free admission.