South FIRST FRIDAYS Art Walk
Friday, March 3rd from 7pm to 11pm
Free & open to the public.
www.southfirstfridays.com
This Friday's Art Walk SJ features several new exhibits by extremely talented local artists curated by Phantom Galleries in alternative art spaces and our sister gallery KALEID Gallery. Stop by and see a great show and meet the artists!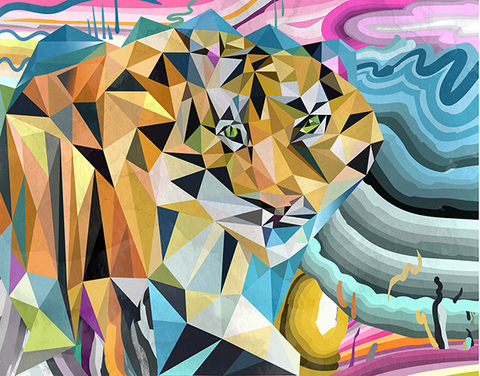 The Tiger in the Room new paintings by Mike Borja at KALEID Gallery
Mike Borja takes a creative journey through different mediums of art; come see his new works and explore his visual creations. Beware, you may run into a tiger...
Mike Borja is a creative from San Jose, CA, a part of the Dream Daringly Execute Fearlessly art studio (aka DDEF) and a KALEID resident artist since 2010. The subject matter of Borja's artwork spans from tigers to fishes, cartoons, electric sockets, mandalas, and dreams.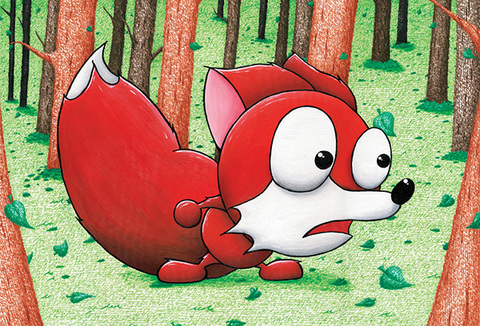 Skunk-Truck & Lucy new works by Donny Foley at KALEID Gallery
This March KALEID Gallery presents: Skunk-Truck & Lucy. This whimsical show features Donny Foley's latest series of large scale Word Paintings. Each painting depicts a single story, but together they create one giant story; the tale of Skunk-Truck & Lucy.
Word Paintings seamlessly combines two of Foley's favorite forms of creative narrative: story telling and painting. The creation of each piece starts with a painted focal point. Then, the background is formed by hand lettering a story of which the entire painting is based upon. When viewed from a distance a Word Painting is meant to convey a cheery anecdote, but on closer inspection the viewer can see the complex nature of a seemingly simplistic image.
Live music during the reception by Freddie Vega, and Avery Palmer (7pm–11pm).
KALEID Gallery
88 So. 4th St.,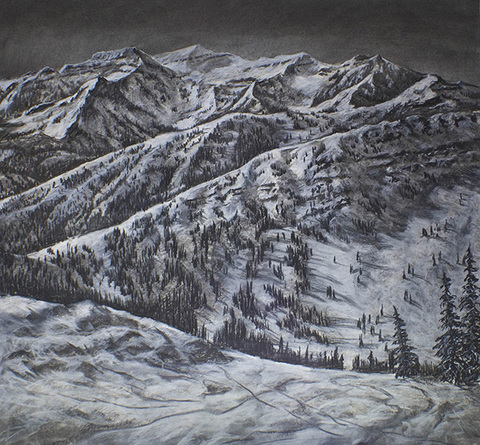 Carbon Hand Print. A collection of charcoal drawings on paper by Jeffrey Hemming at The Studio.
These works are a result of spending many hours outdoors in the western landscape hiking, skiing, and showshoeing. I use charcoal for both its speed and flexibility. Achromatic works focus the effort on value, composition, and texture. My most inspirational times are usually spent outdoors. For me, these drawings are serve as a record of places traveled and time well spent.
The Studio Climbing Gym
396 So. 1st St.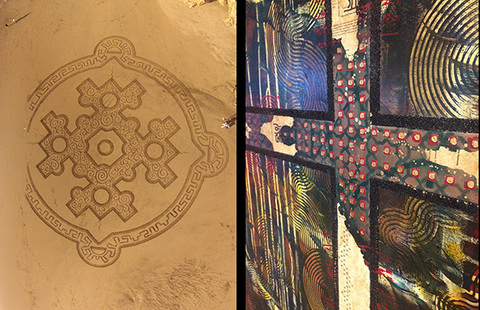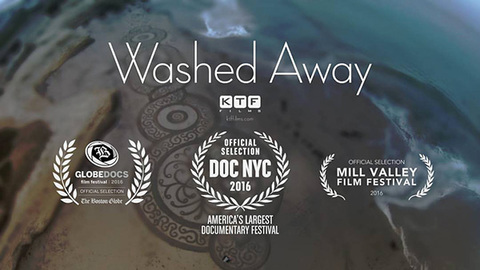 Aesthetic Meditations paintings and beach art by Brandon Anderton at Phantom Galleries at The Pierce
Also on view: Washed Away a documentary short by KTF Films (also known for Batkid Begins) featuring Brandon Anderton and his work will screen throughout the evening from 7pm–11pm (on the hour) during the March 3rd art walk.
Music provided by: J. Swizza
The Pierce Apartments
2 Pierce Ave.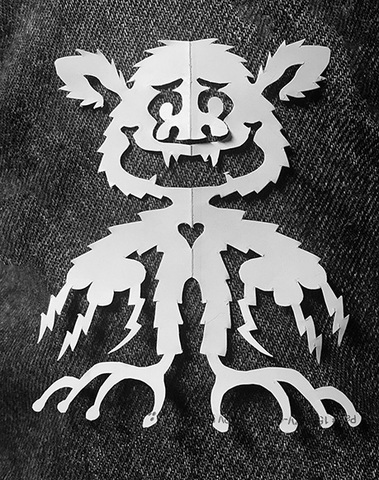 Sticker Critters Occupy SoFA by Darius B'Alexander at Caffe Frascati
Darius B'Alexander is the Sticker Critters creator. He is known to strike a conversation with just about anyone he meet in any day or anywhere, then surprise them with on the spot just specially created Sticker Critter by the end of the conversation. His multitude, one-of-a-kind creations will be on display and available for adoption for a small minimal fee. Come by Caffe Frascati and adopt one, two, or as many as you want.
Caffe Frascati
315 So.1st St.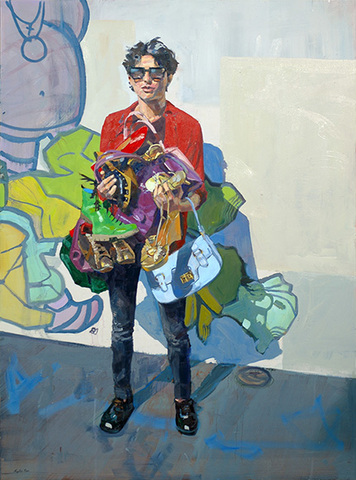 Mine and Yours by Lydia Rae Black at Phantom Galleries at Pho69 Restaurant
The things which we curate out of our lives are also a source of constant inspiration for my works. The discarding of objects is undoubtedly necessary, but I am drawn to the process by which we eliminate things from our lives when we once found them needful or beautiful. We indentify through the things that we own, and by them, define ourselves and our lives. I commemorate the things that were once wanted, and through that process, recall the people that we once were. Curated by Robert Ragazza.
PHO 69 Restaurant
321 So. 1st St.

For full Art Walk lineup; please visit: www.southfirstfridays.com