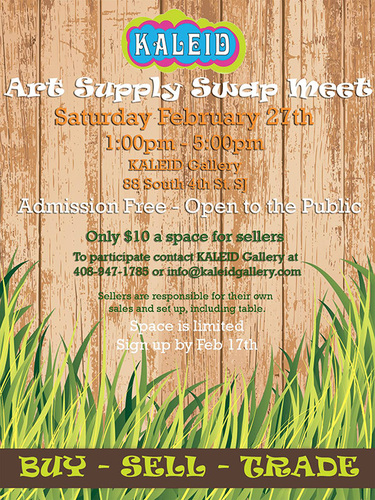 Come out to the Art Supply Swap Meet this Saturday and load up on barely used or unused surplus arts and crafts materials by other fellow artists.
Everyone from the serious artists to the hobbyist will find useful items at greatly reduced prices. It can also be a great resource for those of you that may be looking to start making art, or if you're an artist that wants to experiment with a new medium or technique withtout spending a lot of money on new supplies.
Saturday February 27th 1:00pm-5:00pm
Free and open to the public.

KALEID Gallery
88 South 4th Street
San Jose, CA 95112