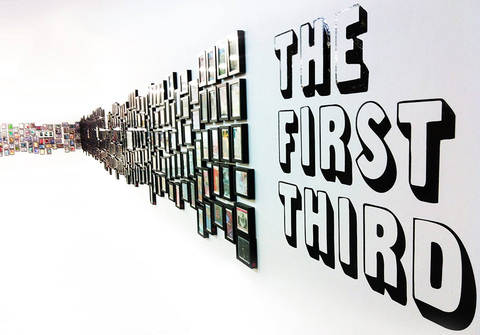 Join us this Tuesday for another evening of live art, entertainment, quirky people and of course $2 art!
This month's featured artist Jason McHenry will working with the public on how to create original paintings like those on exhibit in his One Thousand Thousand project.
"The finished pieces that I show from the One Thousand Thousand project are always secondary to me. It's the process of creating them is what matters the most and it's what I've found to be most valuable aspect to have come from doing that work for over 20 years. The best I feel I can do with regard to the project comes when I see other people trying their hand at this little artistic parlor trick [so to speak] and they are amazed by the results of their own hand.
I can guarantee the people that participate will have fun and I'll make sure they go home with a finished piece or two too. I have the supplies and everything they need. Just show up with an open and emptied mind." -Jason McHenry
TWO BUCK Tuesday is 7pm–10pm and is free and open to all ages, so bring the family out to KALEID Gallery for a memorable creative night.

KALEID Gallery
88 S. 4th St.
San Jose, Ca 95112
info@kaleidgallery.com
www.kaleidgallery.com