KALEID Gallery is excited to announce that we will be offering all ages classes and workshops in the gallery beginning August 10th.
The classes and workshops will be taught by resident artists from KALEID as well as artists from the broader community. We will be offering a variety of weekly classes as well as one time workshops. Be sure to check our website for additional class info and an up to date calendar.

Currently we have the following workshops scheduled:?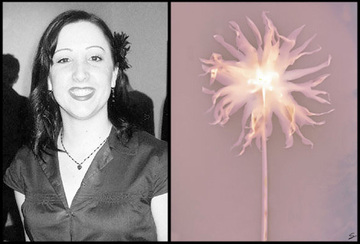 Photographic Lumen Printing with Shannon Amidon?
Saturday August 10th?
1:00pm – 2:30pm?
$35.00 per person / Materials Included.
REGISTER NOW
Ghostly color prints are made using a method evocative to that of William Henry Fox Talbot, who made camera-less images of botanical specimens in the 1830's. These distinctive prints are made outdoors using direct sunlight, plant specimens, black and white photographic paper and chemical fixing. Each unique image is a one of a kind print revealing an astonishing array of images from representational to absolute abstractions of color, shape, and form that celebrate beauty and uniqueness of nature. ?Recommended age 8+??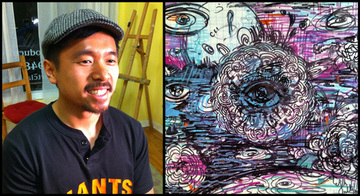 The Art of the Doodle with Mike Borja?
Friday August 23rd?
1:00pm-4:00pm?
$50.00 per person – Materials Included ($5.00 off for two or more siblings).?
REGISTER NOW
The Art of the Doodle is great for the beginner looking to learn fundamental drawing skills like line work, basic shapes, measuring, color theory + more. During our session we will brainstorm, doodle, and create a mandala like form (a geometric and organic artwork representing your universe.) Recommended age 8+??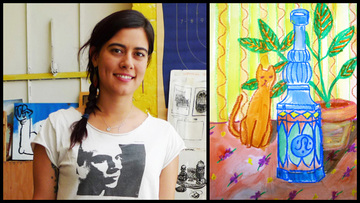 Mixed Media Imaginative Painting for Children with Frances Marin
Saturday August 24th
1:00pm-2:30pm
$35.00 per person – Materials Included.
REGISTER NOW
Children will paint an imaginative still life with oil pastels and watercolor paint. Through observing objects on the table and adding their own patterns, people or other ideas, all children will go home with a completed medium-sized painting on paper. A fun class for children of all experience levels. Recommended ages 7 – 11 years old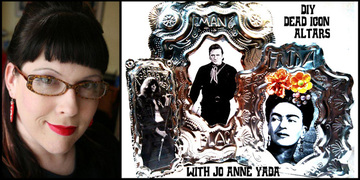 DIY Dead Icon Altars with Jo Anne Yada?
Wednesday August 28th?
2:00pm-4:00pm?
$25.00 per person – Materials Included
REGISTER NOW
?Immortalize your favorite dead celebrity or historical figure in a stand-up tin altar made from roasting pans. Learn decorating techniques and assembling tricks, then go home with a shrine for your idol to live on. All materials provided. Recommended age 8+??  


More information on these workshops, please click here.
Feel free to email or call us with any questions or registration info.
KALEIDclasses@gmail.com
408-947-1785
All classes are held at KALEID Gallery.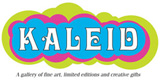 KALEID Gallery
88 So. 4th St., downtown San Jose
www.KALEIDGallery.com