Congratulations to the winner of this year's Cinequest live painting contest BRANDON ANDERTON!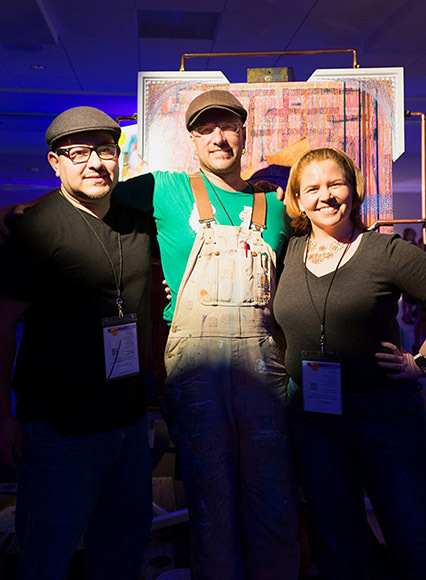 pictured: Force 129, Brandon Anderton, Julie Meridian
________________
It's VOTING TIME! Click HERE to vote for your favorite Cinequest x Phantom Galleries #Elevate painting.
Brandon Anderton, Fernando Amaro, Jr and Julie Meridian will be painting live & finishing up their #Elevate paintings at the Cinequest Closing Party this Sunday night (at the Hyatt Hotel from 9pm–midnight) where the winner will be announced.
We're very proud of all three artists and their amazing work and very thankful to Cinequest for including us in their world-class festival!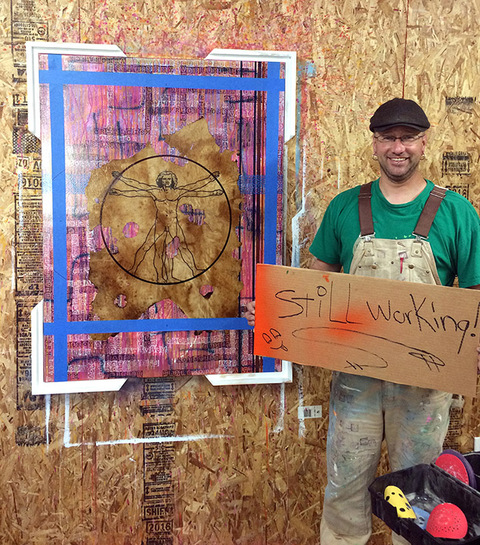 Last update before the final day tomorrow and still got tons of work to be done!
I've really enjoyed creating around the theme "Elevate"! It's given me a chance to reexamine how I look at things and began once again to take for granted.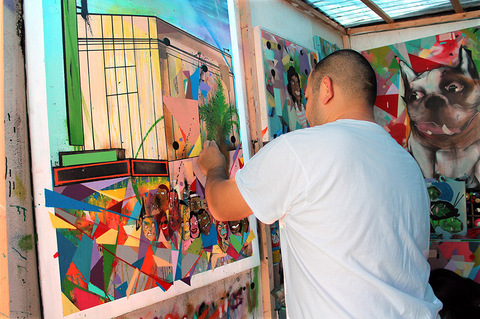 Fernando Amaro, Jr (Force 129)
Illustrating my vision of California Theatre film festival attendants full of color & life after the films.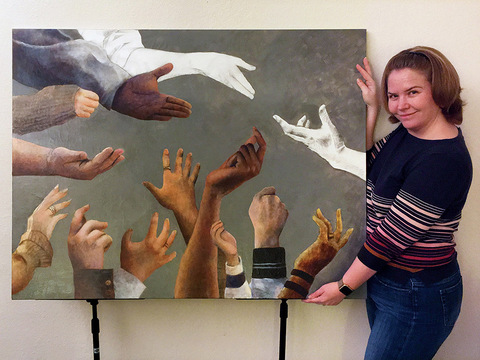 When I thought of "elevate" it made me think about how everyone is in a different place...and how no matter where each person is they have something to contribute. As I'm painting these gestures what started as solitary expressions has grown, and I've been noticing more of the connections between them. I've had a chance to see a few of these films too and learn how these tiny slices of expression fit into those larger stories.