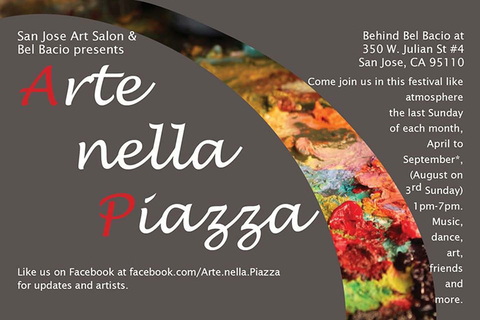 Come enjoy the art and music in this quaint setting. Meet some artists, talk to the musicians, take some tango lessons. Who knows what you will find at one of these mini art festivals this summer.
Sunday, April 26?th, 1:00pm -7:00pm
??Bel Bacio - Italian Cafe
350 W Julian St Bldg 4
San Jose, California 95110??