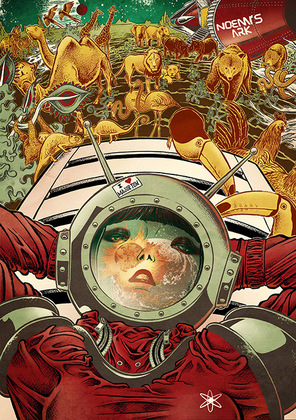 Taco de Ojo by Latino Toons at Anno Domini Feb. 6th.

The 10th year anniversary of the South FIRST FRIDAYS Art Walk kicks off this Friday, February 6th at 7pm. 20 galleries and indie venues have great exhibitions and special performances lined up, all free and open to the public.
View the full exhibition schedule and download the map here at the event page.