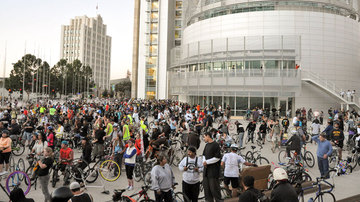 Knight Cities Challenge Grant:
The Knight Cities Challenge seeks new ideas from innovators – activists, designers, artists, planning professionals, hackers, architects, city officials, companies, educators, nonprofits, entrepreneurs, block captains, social workers, neighbors, anyone – who will take hold of the future of our cities.
From a pool of $5 million we're awarding grants at the city, neighborhood and block levels - and all sizes in between. No project is too small - so long as the idea is big.
We are looking for fresh ideas that focus on one or more of these three key drivers of city success: attracting and retaining talented people, expanding economic opportunity, and creating a culture of civic engagement.
DEADLINE: November 14th!
http://www.knightcities.org
————————————————————————
READ UP on the Knight Cities Challenge article on KQED Arts by Brian Eder: http://ww2.kqed.org/arts/2014/10/13/knight-cities-challenge-a-5-million-innovation-incentive-for-urban-success/