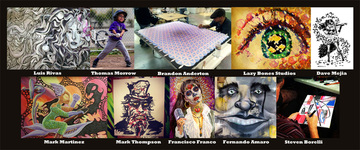 Join us for our monthly artist and quirky people get together featuring live art, and $2 art to take home!
TWO BUCK Tuesday: May 20th, 7pm-10pm / free admission
Participating Artists:
Francisco Franco
Mark Thompson of Monstark Studios will be drawing "Monster Portraits"
Fernando Amaro / Force 129
Mark Martinez
Luis Rivas
Thomas Morrow
Brandon Anderton
Steve Borelli
Lazy Bones Studios
Dave Mejia will draw your portrait while you wait.
James Pollard
Al Preciado
Live Music:
DJ COMBSY will be bringing the good vibes with feel good music all night. He will be mixing genres from old school funk and mo town to the new school chill wave and R&B.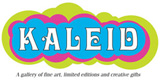 88 South Fourth Street (@ San Fernando)
San Jose, CA 95112
info@KALEIDGallery.com
408-947-1785
Gallery Hours: Tuesday – Saturday, noon -7pm
Free admission