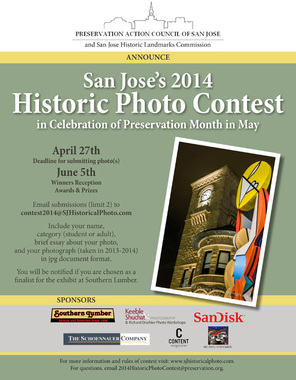 Continuing the annual tradition. Preservation Action Council of San Jose (PAC*SJ) and The Historic Landmarks Commission will be accepting submissions for the 2014 San Jose Historic Photo competition starting February 1, 2014. Please email submissions to May Yam or Gayle Frank at Contest2014@SJHistoricalPhoto.com.
Deadline to submit: April 27, 2014.
Full details can be found on their website here.