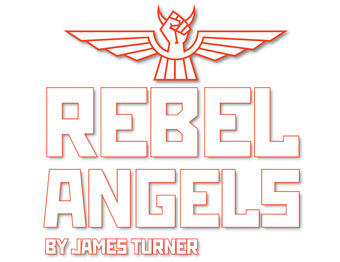 The Art Boutiki shows off the work of its new digital comic book series Rebel Angels by Canadian artist James Turner.
Rebel Angels is a sort of Monsters Inc crossed with Milton's Paradise Lost as Turner examines what might happen when the demons in the underworld decide that it might NOT be better to rule in hell.
Being serialized digitally, Rebel Angels is Turner's newest work from SLG Publishing (The Art Boutiki's publishing company) and we will be putting some of his digital concept art on the walls for this showing.
Bring a smart phone or other device capable of scanning a QR code and you can get a free copy of the first issue directly to your phone.
All that plus live music and some other cool goings on.
The Art Boutiki is now part of the fourth Friday Midtown Beat. Be sure to visit all of the participating venues for cool night out in San Jose's hippest neighborhood.

Friday, July 26th, 7:30pm
SLG/Art Boutiki
44 Race Street
San Jose, CA