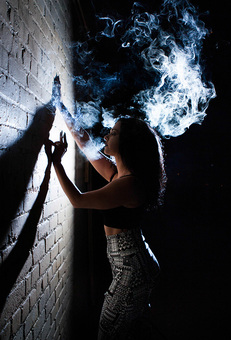 Max Thompson is an artist based out of California. His name and style continue to gain popularity as he's rapidly begun taking the greater Bay Area by storm.
In as little as a year, he's shot for known musicians, clothing companies, models, as well as captured the amazing architecture of San Francisco to Los Angeles.
"Bay Area photographer Max Thompson has set a lot of fires in his relatively short career. Whether shooting high fashion, low-brow sex or gritty street subjects - His eye is keen and his future is bright". - Eric Victorino
A Thousand Words is the first published collection of Max's work. This limited edition zine is a companion piece to the art show of the same name, taking place at Empire Seven Studios July 12 - August 2nd in San Jose, CA.
All copies purchased will be autographed by the artist.
Artist's Reception: Friday July 12th, 7–11pm

Empire Seven Studios
525 No. 7th St.
San Jose, CA 95112