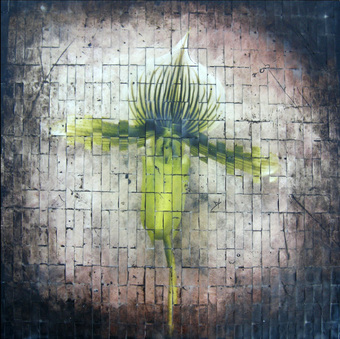 Shannon Amidon, Green Orchid, hand woven photograph layered with encaustic and oil paint, 20"x20"


The Triton Museum of Art is pleased to announce its first Statewide Photography Competition & Exhibition.
The competition was open to all types of photography, which was judged in three categories: Fine Art Photography; Nature Photography; and Photo Journalistic Photography. The exhibition and prize winners was juried by internationally renown photographer, Brian Taylor.
Congratulations to KALEID artist Shannon Amidon for being an accepted artist in this prestigious competition and exhibition.
Reception: Friday February 24th, 7–9pm
Exhibition dates: February 18–April 22, 2012
Triton Museum of Art
1505 Warburton Ave.
Santa Clara, CA 95050
Phone: 408-247-3754