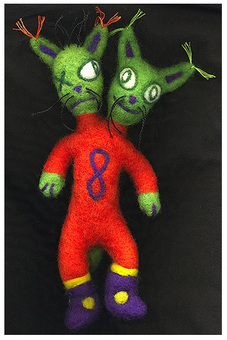 KALEID artist Christine Benjamin will be teaching her needle felting techniques at the San Jose Museum of Art on Saturday, March 3rd, 2012 1-3pm. Each person who signs up will receive a felt kit with supplies to make a fun character and enough to take home to create more.
Tickets are $28.50 for SJMA non members, $23.00 for members.
All materials provided. Space is limited to 30 participants.
Recommended for ages 12 & up.
Purchase tickets here.