KALEID Gallery presents
Two Buck Tuesday March 15th 7-10pm
You're invited to join us for our monthly $2 art sale and quirky people get-together!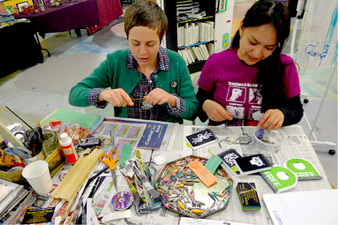 Insane Craft Posse has the proof that San Jose is full of things to do. Come hear about how de-centralized DIY events calendar "San Jose's Lame Because You're Lame" got started and how you can get involved!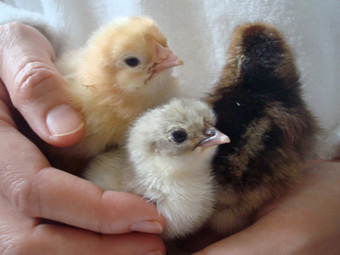 Amberlin Wu will tell us about her company, Home Schooled Chickens, where each chick is loved from the day the egg arrives. She chooses the breeds for friendliness, personality, adorability and productivity of eggs. The chicks are hand held every day and socialized with people and other animals. www.homeschooledchickens.blogspot.com

Cassidi Howell will teach us how to make a pair of frankensteined leggings from old pants and other materials! Bring in an old pair of pants and get a lesson in recycled gutter-fashion!
Chris Booras from Scooplight Productions will teach us how to make wooden panels or "theatrical flats" as an alternative painting surface.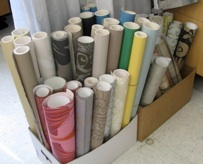 Hannah & Jonathan, creators of Fabmo.org, rescuers of designer materials for creative reuse will tell us how they got started, what it's about and how to get involved. Fabmo collects textiles, wallpapers, tiles, trims, leathers, carpets, even furniture bound for the landfill and instead offers it up to artists at no cost for most items! www.fabmo.org

Maria will make your artwork into a one of a kind button while you wait! 50¢/ea. all supplies are provided!
Michael Denning will teach us how to make art trading cards. Make your own art cards for $2! www.heartofchaos.net/chaosblog/?page_id=244
San Jose Yarnbombers will be on site preparing for upcoming projects.
Joanne Yada and Courtney will be doing a jewelry demo.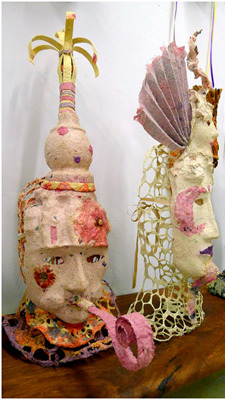 Troy Sims will teach us the art of Hand-made Paper Masks: From Garden Waste, to Workable Medium! The process of hand-made paper will be demonstrated by pressing together moist fibers, in this case cellulose pulp derived from grasses, and flowering plants. The pressed fibers are made into flexible sheets, and formed using various methods to produce 3-dimensional products. www.SimsArtWorld.com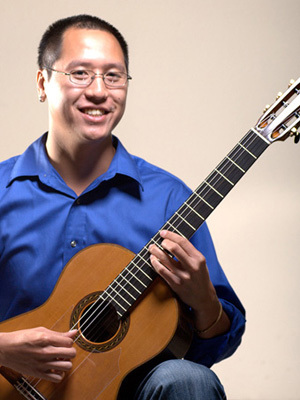 Classical Guitar by Thanh Pham www.thanhsguitar.com/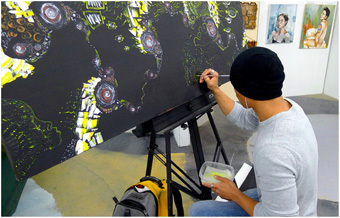 Live Art by:
Laura Callin Bennett
Erikka Hugger
Joe Perea
Al Preciado & students of Bellarmine College Prep
Steven Reece
Kimi Star
Rachna Tiwary
Jeanne Yee
JehOiakim Santos

As always, $2 art will be on sale throughout the evening!

March 15, 7-10 pm - free & all ages welcome!

KALEID Gallery
88 South 4th Street
Downtown San Jose
www.KALEIDgallery.com
(408) 947 1785