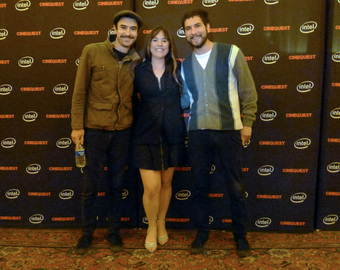 We'd like to thank Cinequest Film Festival for the opportunity to partner once again this year in their MAVERICK Live Painting Event & to Camera 12 for hosting the event in their lobby windows.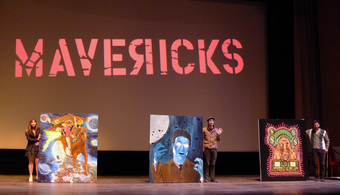 (l to r) Kimy Martinez, Steven Sczepanik and Sean Sczepanik created wonderful original works of art over the course of the 2 week festival and were brought out on stage in recognition at the closing gala.
We look forward to CINEQUEST again next year for the 22nd annual!