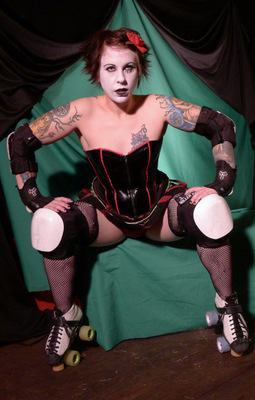 Postal Servix (SVRG)

Thanks to everyone that came out to the most recent Dr. Sketchy's Anti Art School session at Anno Domini.
There's pics of our awesome model Postal Servix of the Silicon Valley Roller Girls and some art monkey sketches here.
Visit our Dr. Sketchy's branch site here.
Join us for this international art movement! Next session will be in April - watch for the announcement here on Phantom Galleries.