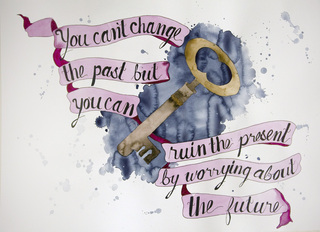 René Lorraine Art will be AUCTIONING off a work of Fine Art beginning at 9am on Monday, March 14th & ending at midnight in an effort to raise money for the American Red Cross Japan Earthquake and Pacific Tsunami Relief Fund.
Bid directly on René Lorraine Art's Facebook page here.
The winning bidder will receive their new watercolor painting in the mail, or in person, depending on their proximity to the San Francisco Bay Area. The work is a 22x30" watercolor on paper in a series titled "Time" which explores one's relationship with the past, the present, and the future.
Please feel free to forward this email to anyone you think may be interested in helping out our neighbors in Japan. For more information, email Rene at renelorraine [at] gmail.com