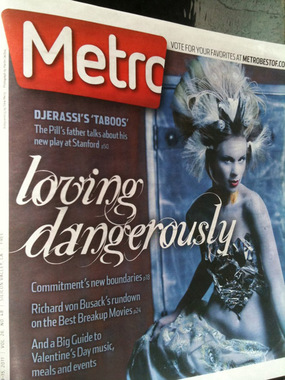 An image out of Trina Merry's current exhibit Art Alive appears on the current cover of METRO Weekly! The exhibit at Good Karma opened Friday February 4th and is on view through Feb. 25th.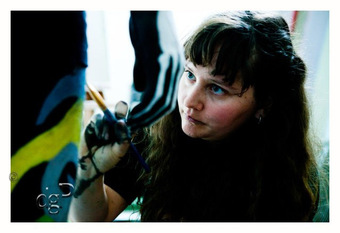 photo by Daniel Gaines Photography
As a special event in conjunction with the exhibit, Trina will be live painting at Good Karma on Feb.18th with Kegan Flame. Kegan will be modeling with a large snake & Trina will be bodypainting the snake's skin pattern on her live.
Trina will also be doing a free flow live painting at Good Karma on Feb. 25th with Jessica Yurasch.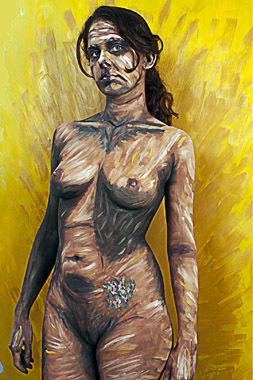 photo by Apicella Photography
Lastly, Trina will be holding a bodypaint workshop for photographers on the Feb. 19th beginning at 10am, cost is $90. You'll learn about what bodypaint is, methods & materials, how bodypaint is used today & how bodypaint can spice up your normal client photography making it more fun, creative & artistic. Click here for more info.