The featured exhibitions at KALEID Gallery showcases the work of Kate Saturday and Kurtis Rykovich. The two solo exhibits are on view now through April 30th.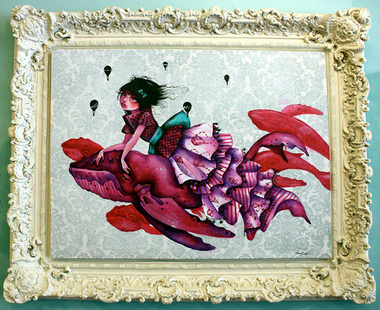 Kurtis Rykovich WANDA
Kurtis' exhibit is a tribute to his mother Wanda that passed away due to breast cancer. The wall text quotes his mother's thoughts and challenges suffered during her illness. His painting technique is flawless with a fine attention to detail. There is hope and determination in the faces of the young women he paints and will reward those that spend some quality time with each painting.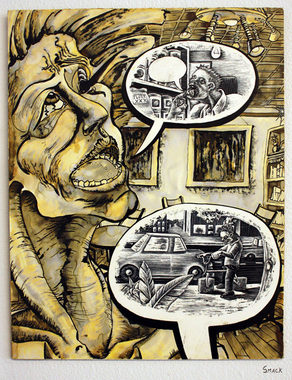 Kate Saturday Speaking Line
Kate is a multi-talented artist accomplished both as a visual artist but also as a musician (she is a member of DeatHat). This particular series is focused on her distinctive drawing style which incorporates her sense of humor and love of comics and graphic novels. Kate will be moving to Minneapolis later this summer so now is a good time to experience her work in an intimate setting.
More photos here: http://www.flickr.com/photos/phantomgalleries/sets/72157623698098563/
Gallery Hours:
Tuesday - Friday, Noon - 7pm
Saturday, Noon - 5pm
First Fridays 'til 9pm
KALEID Gallery
88 S. 4th St.
Downtown San Jose, CA 95112
http://www.KALEIDgallery.com