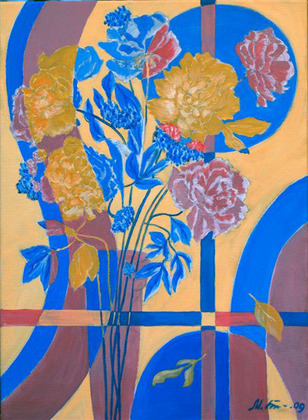 The World Is Fragile Art Show by Mila Birger

Mila Birger is a local artist who was born in Belarus, then immigrated to Israel, and now lives in California. She speaks 4 languages and survived 2 immigrations. Her passion for art started as a hobby, while with time and experience it turned into something much more serious.
Working mostly with acrylic and watercolor, Birger works in different styles: collage and collage paintings, landscapes, still life, portraits and more.

The World Is Fragile is her first exhibit of the acrylic and watercolor medium, collage and collage paintings. The exhibit explores the philosophy of life, the beauty and craziness of the world and people.

View more of Birger's works by visiting her website here.
Artist's Reception: Saturday April 3rd, 7-9pm
Exhibition dates: April 1 - April 30th
Barefoot Coffee Roasters,
5237 Stevens Creek Blvd.
Santa Clara, CA, 95051