This Friday, April 2nd is the South FIRST FRIDAYS monthly art walk. In addition to excellent featured exhibits by Kurtis Rykovich and Kate Saturday at KALEID (7-9pm) there's some great new exhibits at the following venues (8pm - late):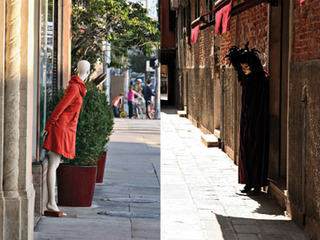 at Caffe Trieste: Venice Squared A Photographic Comparison of Venice, Italy and Venice, California by John Eric Paulson, Master Photographer. Plus First Fridays is Opera Night! at Trieste.
at So. First Billiards: Bringing Back the Color! featuring: John Cloud, Mike Kjolhaug, Nicolas Caesar, Lina Ruelas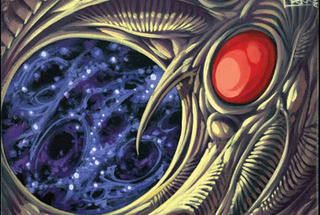 at Good Karma: Biomechanical Works Recent paintings, sculptures, prints and apparel by Ron Earhart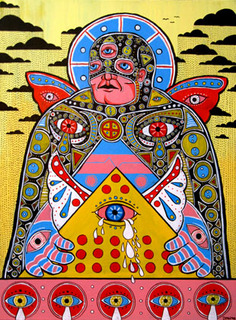 at Anno Domini: Cloud Empire solo exhibition of Dimitri Drjuchin (NYC) with music by Jhameel.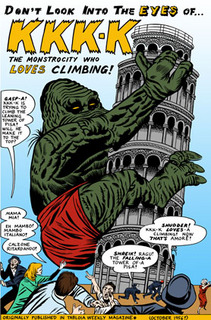 at SLG's Art Boutiki: Doris Danger: Giant Monster Adventures by Chris Wisnia. Also featuring artists: Wisnia, Simon Bisley, Neal Adams, Mike Allred and live music by Boozewhackers.
at Art Ark: (6-9pm): Live From the ARKives group exhibition is comprised of twenty local artists.

For full event listings and venue info, please visit http://www.SouthFirstFridays.com

For instant updates, follow us on Twitter (http://www.twitter.com/phantomtweets) or join our Facebook page here.