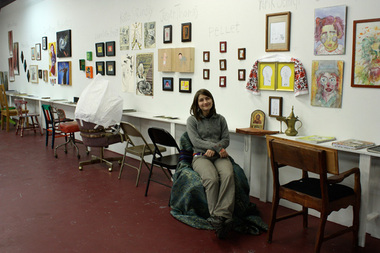 KALEID Gallery's Lacey Bryant has gathered a great group of artists to exhibit their personal sketch books along with their drawings, paintings and sculpture. Each artist has also provided a creative chair in which you can sit to view their sketchbooks.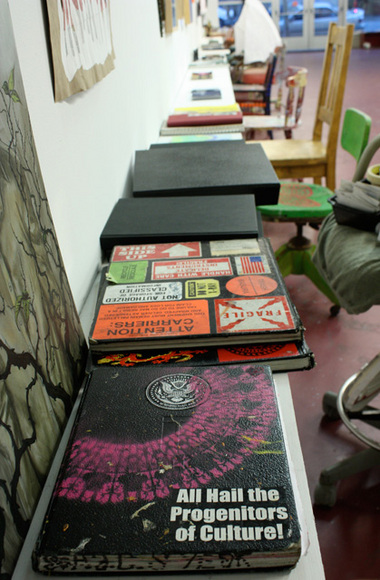 The participating artists are: Murphy Adams, Ivy Atoms, Shirine Azimianaraki, Christine Benjamin, Laura Callin Bennett, Julie Bilyeu, Michael Borja, Lacey Bryant, Chemix, Drew Clark, Mark Damrel, Emonic, Michael Foley, Ivan Gonzales, Miguel Machuca, David Mejia, Trina Merry, Gianfranco Paolozzi, Pellet, Annabella Pinon, T.h. Pug, Kate Saturday, Matt Seigel, Yarick Semich, Lara Sophia, Ben Shuts, Jasper Thomas, Dax Tran-Caffee & Michelle Waters

Join us! Step into their brain space and enjoy music by DJ Coco, catering by Fundamental Gourmet, coffee by Red Berry Coffee Bar and conversation with the sketchers themselves!
Artists' Reception: First Friday March 5th, 7-9pm
(part of the South FIRST FRIDAYS art walk)
KALEID Gallery
88 South Fourth Street
Dowtown San Jose, CA
www.KALEIDGallery.com