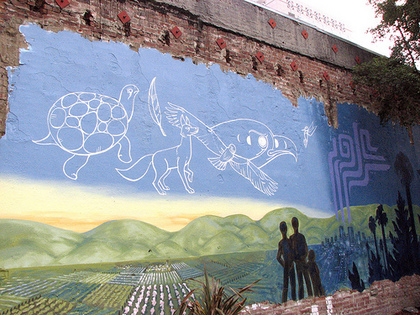 We're very happy that Andy Gouveia, a long time Phantom Galleries collaborator, has gotten some well deserved press on his South Second St. mural depicting the transformative eras of Silicon Valley's history.
Read the article here.
View more pics of the mural when it was in progress here.
Visit Andy's website here.