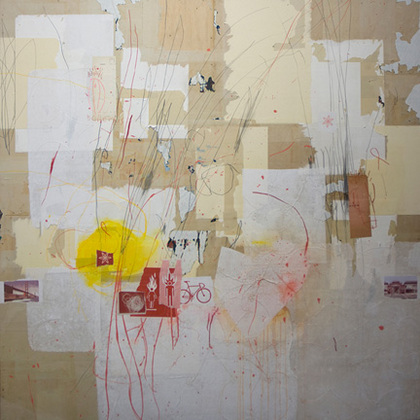 on friday, may 1, i shall depart on a 2000 mile bicycle ride that concludes at the mexican border. along the way, from san francisco to los angeles, may 31 - june 6, i will join the 8th annual 'aids-lifecycle' fundraiser ride. to raise the required $3,000+ (per cyclist) for the s.f. aids foundation, i have created four new works of art.
to make these pieces more accessible, i am offering signed and numbered giclée prints. on the weekend of saturday and sunday, april 4 and 5, 2009, from 1-5 p.m., i will be hosting (with food and beverages) an open studio where the original paintings along with sample giclées will be displayed for viewing.
if you can't make the open studio but generously want to make a direct donation to the foundation in my name, please visit: www.aidslifecycle.org - hit donate and type in (name) christopher elliman.
best thoughts to all-
christopher elliman
the thought farm (warehouse with water tower and smoke stack)
190 martha street (between so. 5th and 6th)
san jose, ca 95112 (enter through breezeway and park in courtyard)
408.995.5745