Join us for the South FIRST FRIDAYS artwalk this Friday, December 5th. Begin at KALEID for a spectacular glass ornament installation, then head over to the SoFA District for Tamsinn Cowart's exhibit at Caffe Trieste featuring performers of the SJ Opera, Anno Domini hosts FRESH PRODUCE the 8th Annual affordable art exhibit by national and international urban artists (all priced $250 and under) and stop by the Phantom Galleries exhibit by Evergreen Valley College Advance Painting class for their sidewalk reception.
Visit SouthFIRSTFRIDAYS.com for full schedule of participating galleries.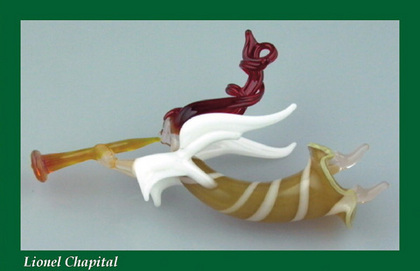 KALEID gallery - 7pm to 9pm Featured Artists' Reception: More than 30 glass artists from the San Jose Glass Artist Alliance (SJGAA) will exhibit their one-of-a-kind glass ornaments in a mammoth art installation at the 1st Annual Glass Ornament Show held at Kaleid Gallery. Hundreds of delicate, hand blown glass ornaments arrayed in every color, shape, and size will be available for purchase by the public. Ornaments are priced between $10-$75.
This opening night reception will feature holiday tunes sung by selected quartets and small groups from the internationally acclaimed Mission Valley Chorus and Bay Area Showcase.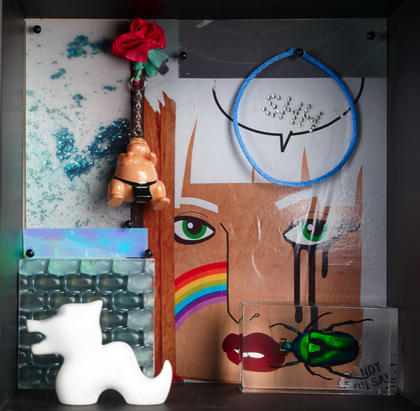 At Caffé Trieste: Artist's Reception in the mezzanine gallery featuring work by Tamsinn Cowart. Tamsinn's work is autobiographical, using collage as the perfect medium to layer thoughts and images upon which to build her story.
Also featuring: Performers Alexandra Cowell, Soprano, Heather Curry, Mezzo-Soprano and Simona Snitkovskya, accompanist from Opera San José singing your favorite arias beginning at 8:30pm.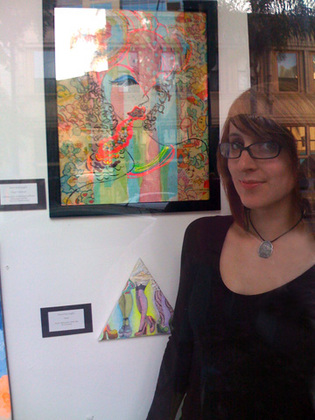 Phantom Galleries is a project that enlivens areas in the downtown core by presenting exhibitions by local artists in vacant storefronts.
Sidewalk Reception from 8pm - 10pm at 386 and 388 South First Street- Mixed media exhibition by Evergreen Valley College Advanced Painting students: John Barrick, Felisha Caruso, Emma Rose Laughlin, John Salomon and Monica Valdez, who have been working on developing unified bodies of work that expresses their personal visions.
Also on view: 455 South First Street- Switch[ed] by Anhony West Patane is a project about the duality between the printed material as we normally see it and as viewed when backlit.
460 Market Street - Yumiko Kayukawa, photographic exhibit, Rhys Sanchez, stencil exhibit