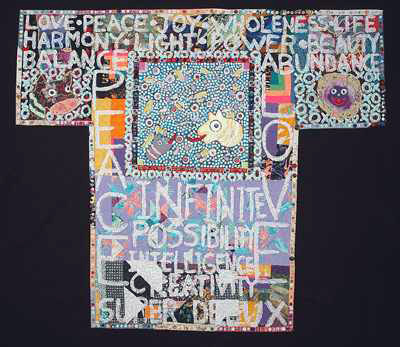 Affirmation Quilt, Therese May
Congratulations to current KALEID artist Therese May on her Arts Council Artist Fellowship Award for 2008. In celebration of the recipients, award winners will exhibit their work at the Triton Museum of Art May 24 - July 6, 2008.
2008 Recipients:
Therese May- Visual Arts 3D
Flo Oy Wong- Visual Arts 3D
Katherine Aoki- Visualo Arts 2D
Rasika Kumar -Performing Arts/Dance
Henry Mollicone- Performing Arts/Music
Peter Malae- Literary Arts
Artists' Reception is May 29th from 6-8pm.
Triton Museum of Art
1505 Warburton Ave.
Santa Clara, CA.