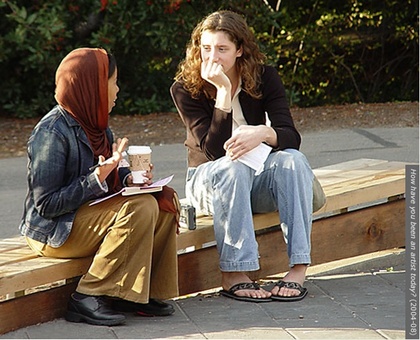 Last month we posted a call for volunteers for Michael Smit's How Have You Been An Artist Today? project that will be exhibited at the ICA's exhibit This Exhibit Needs You opening later this month.
Michael has some informational meetings coming up if you're interested in participating. The meetings with the artist will be at the ICA and are scheduled for Thursday 3/6 (6-7:30pm) and Friday 3/7 (3-4:30pm), Thursday 3/13 (6-7:30pm) and Friday 3/14 (3-4:30pm), Thursday 3/20 (6-7:30pm) and Friday 3/21 (3-4:30pm).
Please respond asap by sending your name, email, phone, language(s), access to audio-recording equipment or not, and rough availability to the artist Michael Smit at msmit@mac.com.
Visit Michael's project page for an indepth explanation of the project here or the original call we posted here for a recap of how you can participate.