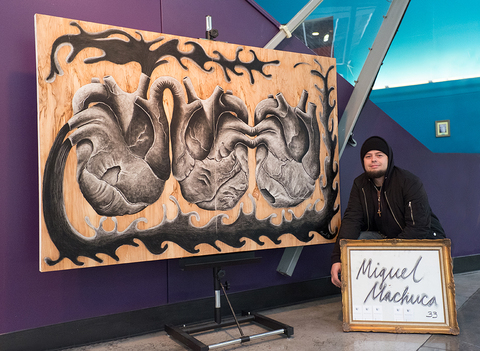 Miguel Machuca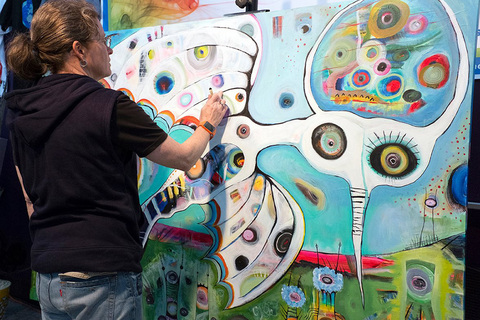 Jenifer J. Renzel

UPDATE: Congratulations to Miguel Machuca on winning the audience vote!

And that's a wrap!
We here at Phantom Galleries are very proud of Jenifer J. Renzel and Miguel Machuca for their excellent finished works of art completed over the last 8 days of Cinequest Film Festival. NOW is the time to cast your final votes for your favorite. Both artists will be present at the Cinequest Awards Ceremony on Saturday where the winner will be announced. (A tie would be more than fine by us!!)
Vote for your favorite: p2.gg/af5
The polling site will close Friday night March 11th.
Cinequest Awards Ceremony Event Info here.