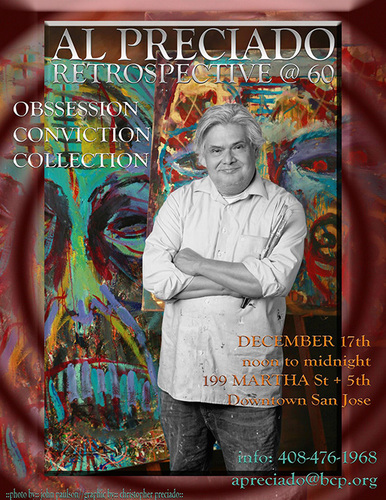 Everyone is invited to celebrate artist Al Preciado 60th birthday at this retrospective and private collection show. There will be special guest artists, poets and musicians paying tribute to one of San Jose's most beloved and dedicated artists in our community.
One night only: Thursday December 17th, Noon–Midnight
Visit the online event page here.
The Citadel Gallery
199 Martha Street (at 5th)
San Jose