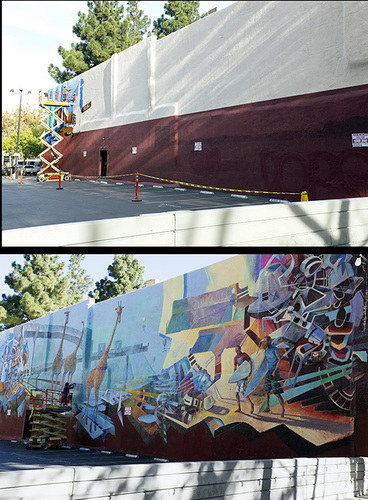 "Phylum of the Free" by Jeffrey Hemming is a recently completed epic mural we here at Phantom Galleries had the pleasure to curate and facilitate in partnership with the San Jose Downtown Association and the District Attorney's office. The 4,125 square foot mural was completed in 4 weeks, and is a vibrant, surreal portal that will stir the imagination and creativity of anyone that spends some time to take it all in.
View photo album here.
Read the Mercury News article here.
The mural is located on the side of Lido Nightclub at 30 S. 1st St. along the pedestrian walkway known as Fountain Alley in downtown San Jose.
Comments or questions may be emailed to info@PhantomGalleries.com