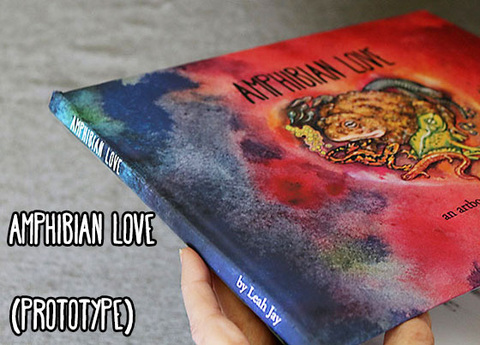 Help artist Leah Jay get her beautiful book "Amphibian Love: an artbook for the frogs" printed.
It will be a hardbound, landscape format book full of beautiful watercolor art. Each illustration will feature a realistic frog, salamander, newt, or toad in richly detailed color, with a matching rhyme painted artfully into each picture. Opposite the art will be basic information about the animal you see, including scientific name, habitat, and endangered status. (And the book itself is eco-friendly utilizing recycled paper with soy-based inks.)
Visit & support her fund raising campaign here.