Artwork by: (left) Joe Barajas, (center) Denis Korkh, (right) Jamie Azevedo

SAVE THE DATE for the KALEID Gallery annual HARK! Holiday Exhibition and Sale!
60+ Artists from KALEID Gallery and our broader art community participate in this exciting festive event. Multiple works by each artist will be available at holiday gift giving prices. Hundreds of one of a kind paintings, sculpture and jewelry will be available beginning First Friday December 5th at 7pm through January 16, 2015. First come, first served-all works may be taken home at the time of purchase.
Join our Facebook page for frequent updates: www.facebook.com/KALEIDgallery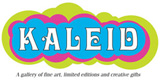 88 South Fourth Street (@ San Fernando)
San Jose, CA 95112
info@KALEIDGallery.com
408-947-1785
Gallery Hours: Tuesday – Saturday, noon -7pm
Free admission