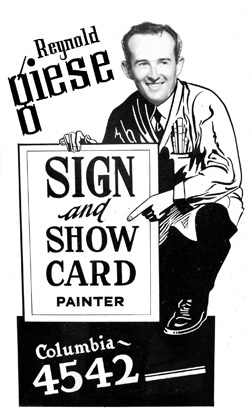 In tribute to Rey Giese 1919-2013
A major exhibition of hand-painted signs by the late master of the lettering brush, spanning over 75 years of Bay Area history. In addition to Rey Giese originals, a dozen contemporary sign painters carry on the tradition with several recreations of Giese designs.
Featured artists: John Barrick, Lacey Bryant, Orly Cukui, Ken Davis, Bob Dewhurst, Jim Gardner, Rachel Giese, Abel Gonzalez, Benjamin Henderson, Jesico Serrano, Damon Styer, Lorna Sulgit, John Truong.

Artists' Reception: Friday, February 7th, 7pm–11pm
free & open to the public, part of the South FIRST FRIDAYS Art Walk
RSVP Facebook event page: https://www.facebook.com/events/545327628897372/?ref_newsfeed_story_type=regular
Exhibition: February 7–28, 2014


Read the new article on the Rey Giese exhibit by Gary Singh of the Metro Newspaper here.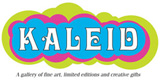 88 South Fourth Street (@ San Fernando)
San Jose, CA 95112
info@KALEIDGallery.com
408-947-1785
Gallery Hours: Tuesday – Saturday, noon -7pm
Free admission