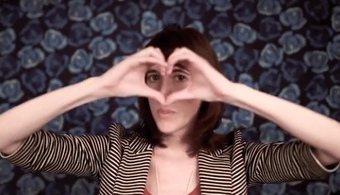 A team of friends (Eric Belladonna, Ana Villafaņe, Alvaro Aguiar & Drew Clark) are creating a runway fashion show for the upcoming 6th Annual SubZERO Festival on First Friday June 7th in the SoFA District.
"The BLITZ" runway show brings together conceptual high fashion and street wear into something bold and beyond the zeitgeist. Inspired by the New Romantics Era, BLITZ will showcase the artists and businesses who inspire us: local boutiques with lovingly curated collections that keep us from having to travel elsewhere for awesome clothes, all of which can be found in a keepsake look-book, and you can shop these designers and venders on-site at SubZERO after the fashion show!
"By helping us out with a contribution, you'll be working with us to put on this event that celebrates fashion here in Silicon Valley. We promise you that this show will be great; It will be opulant and grand, an experience for the senses that won't easily be forgotten!"
Check out the video and more info here: http://www.indiegogo.com/projects/subzero-runway-show