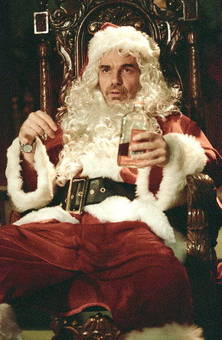 Yes, you read it right. The now infamous SLG warehouse Christmas/Holiday party is back and it will be the last one ever.
Why? Well the place we have called home for the past 11 years is about to be sold and torn down to make way for more apartments that nobody will want to live in, meaning that by next summer SLG will no longer be calling 577 S. Market home.
So, we thought it fitting that we should revive the old Holiday Jamboree for one more go-round before we exit stage left from the place that has been our home for over a decade. We have no idea where we are going to end up and if that place will be anything like the spot we are in, so for now we are saying that this will be the last of the big blowouts that we hosted for so many years.
So come and enjoy some food, spirits and merriment as we once again supply you with and afternoon and evening of live music and revelry in the grand SLG tradition.
This is going to be something of a pot luck so bring whatever you like. Your family are welcome to attend as well, but please let us know how many you plan on bringing.
Saturday, December 15th, 3pm
RSVP here.

SLG Art Boutiki & Gallery
577 S. Market Street
San Jose, California 95113