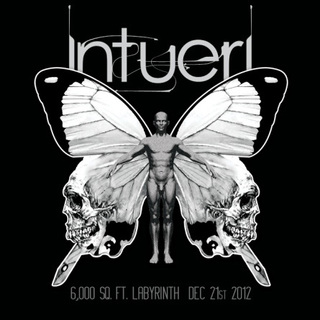 As our world continues toward an unknown future, Heart of Chaos Artisan Collective presents a show that challenges its audience to contemplate its future.
The installation will be a complete living, breathing, fully interactive exhibit that allows you, the audience, to choose your own adventure.
Come navigate through a 6,000+ sq foot art-filled labyrinth, while interacting with live artists and performers, and dialogue about two divergent paths: Annihilation or Evolution? Transformation or Doomsday? Fear or Love?
Pre-Sale prices (Limited Offer)
$5 for one ticket or $15 for a 4 ticket bundle
Door price per ticket will be$10
Purchase tickets here.
Facebook event page here.
December 21st, 2012, 7:00 pm – 1:00 am
240 N 2nd St, San Jose, CA 95112, USA
18+ venue