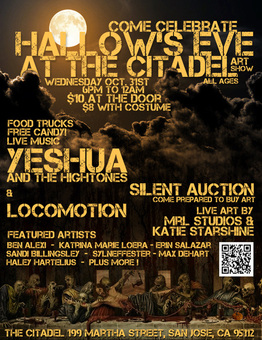 Show will be one night only, on Halloween, Wednesday October 31st, from 6pm to midnight.
Art for sale from 20+ local artists will be sold as a silent auction, and the event also includes live artists and live music.
All ages, wine and craft ales available for donation.
$10 at the door, $8 with a costume.
The Citadel
199 Martha St.
San Jose, CA 95112.