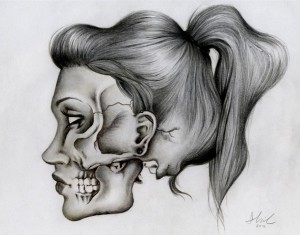 Drawing by Amanda Mikaelsson

KALEID Gallery presents the San Jose Creatives' Anniversary Group Exhibit
San Jose Creatives celebrate their 1 year anniversary with a group exhibition featuring work by many of those interviewed on their blog.
Opening Reception
Friday September 7th, 7:00-11:00pm
Part of the South FIRST FRIDAYS Art Walk
Live music during reception provided by:
dream house, Paul Kimball, Toaster and Troy Joseph Curtis
Featured Artists:
Amanda Mikaelsson, David Mejia, Deborah Anderson, Donna Orme, Donny Foley, Floy Zittin, Frances Marin, Jane Emery, Jane Peterman, Jane Ferguson, Jen Renzel, Jon Landry, Karen Honaker, Katrina Loera, Kim Christman, Kori Thompson, Lacey Bryant, Laura Bennett, Lisa Mejia, Mark Damrel, Max Dehart, Michael Foley, Murphy Adams, Oscar Knutsson, Rajiv khilnani, Rene Lorraine, Yao-pi Hsu, Yubey Delgado, Zoya Scholis
Exhibit Runs September 7th - 29th
San Jose Creatives is a blog that interviews the extremely talented creative community of San Jose. We feature artists, designers, musicians, makers, art supporters, anyone who lives a creative life. We ask everyone the same 13 questions to gain insight into and find out what makes these individuals unique.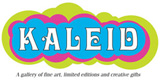 88 South Fourth Street (@ San Fernando)
San Jose, CA
info@KALEIDGallery.com
408-947-1785
Gallery Hours: Tuesday – Saturday, noon -7pm, free admission