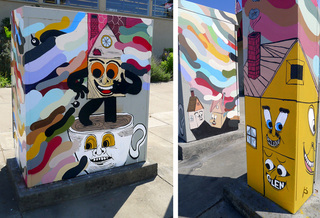 Artist Amine Rastgar just completed his ArtBox at the corner of Lincoln and Curtner in the Willow Glen neighborhood brightening up a very busy traffic corner.
If you'd like to join in on the project, please send a note of inquiry to info[at]PhantomGalleries[dot]com and we'll send you more info.
More ArtBox photos here.