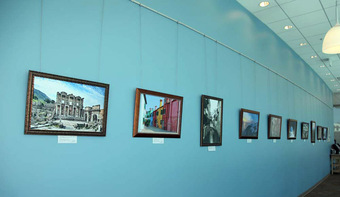 Master Photographer John Paulson has a new exhibition up at Cafe 488 located in the street level of the PWC / Oracle building at 488 Almaden Blvd in downtown San Jose.
The exhibit includes stunning photos of Italy, Greece and Turkey and is on view through November 2012.
The cafe is open to the public Monday - Friday 7:30am -4pm with a rotating menu.