Join us at KALEID Gallery for this upcoming TWO BUCK Tuesday, July 17th, 7pm-10pm!
Come enjoy an inspired evening of art demos, performances, live painting, $2 art & quirky people get together!
Here's some of what you have to look forward to this time: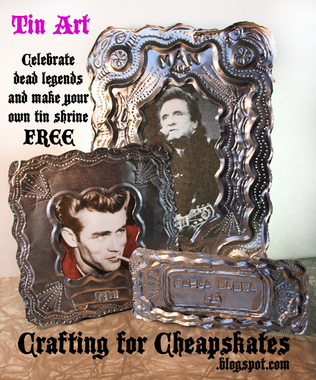 ?Crafting for Cheapskates will help you create a DIY tin altar honoring dead people. Free!?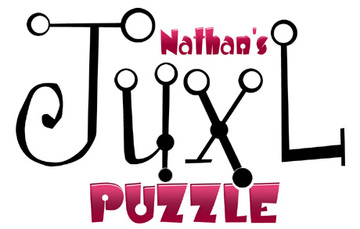 Nathan will host Juxl Puzzle, A simple yet challenging strategy game you can play with just a piece of paper and a pencil. You start with 12 short lines that you connect with curves and ultimately build a protective maze around your character. Setup is fast! Start with conception, then build your ultimate Mind Maze by strategically navigating around every single line that you've already put down. The rules are simple but deceptively challenging!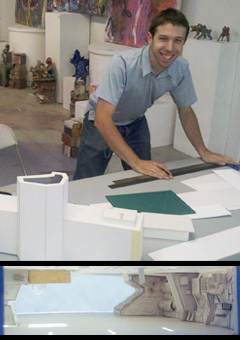 David Canavese will be sketching live and working on a large sculpture installation piece of towering futuristic buildings.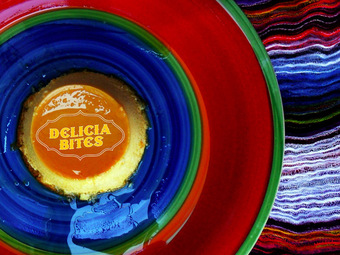 Delicia Bites brings savory and robust flavors to traditional Mexican flan. With each spoonful of these delightful bites your taste buds will be taken on a flavorful journey. ~Buen Provecho

LIVE ART BY:
and Al Preciado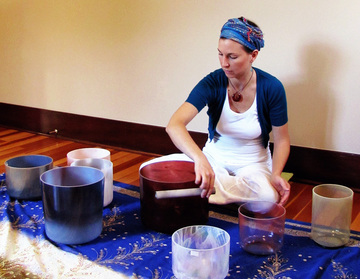 Music: Healing bowls will be played by Jessica Neideffer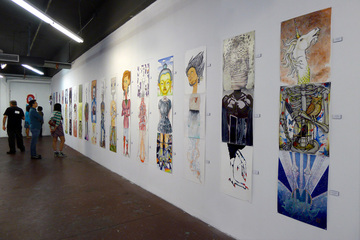 EXQUISITE CORPSE: If you haven't had a chance to check out the current exhibit, be sure to come out to this month's TWO BUCK Tuesday! We'll have all the materials you'll need to create your own Exquisite Corpse!

Tuesday, July 17th, 7-10pm?  It's free and open to all ages!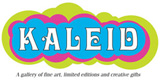 88 South Fourth Street (@ San Fernando)?
San Jose, CA 95112
?info@KALEIDGallery.com?
408-947-1785?
Gallery Hours: Tuesday – Saturday, noon -7pm, free admission