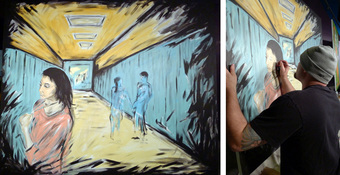 Kori Thompson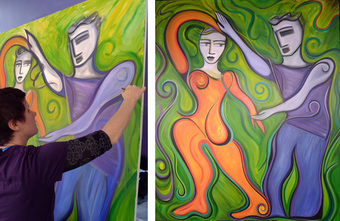 Sara Tomasello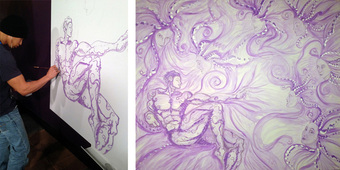 Joe Perea

Kori Thompson, Sara Tomasello and Joe Perea have been on site at Camera 12 Cinemas for the last 9 days painting live for the Cinequest + Phantom Galleries Live Art Contest during the film festival.
The paintings are nearly finished and it's time to vote! Please take a moment to LIKE your favorite image on Cinequest's Facebook page here.
The winner will be announced with the artists on stage at the closing gala on Saturday night at the California Theatre.
Thanks to all the artists, Cinequest and thanks to you for your votes!