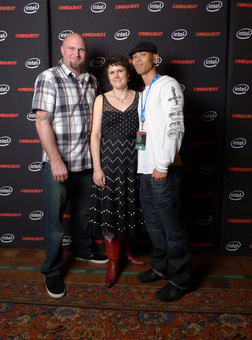 Well it's a wrap and KALEID artists Kori Thompson, Sara Tomasello and Joe Perea were all shining bright on that stage at the California Theatre to a packed house for the closing night event.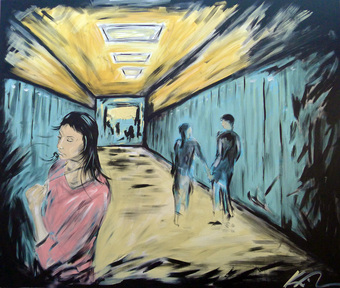 All three artists created amazing works making the decision a close call with Kori being named the audience winner with his "Neverending Passion" themed painting above.
Visit the photo album here.
Thanks to the artists, and to Cinequest for another great film, art & community event!