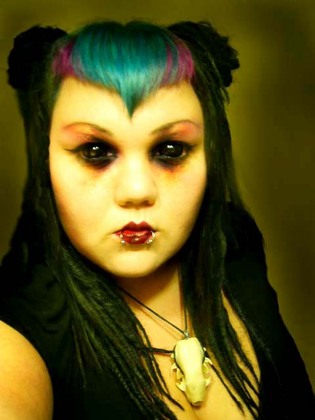 It's that time of year, Art Monkeys, when the weather turns bleak and the days grow short. Halloween is just around the corner and we here at the San Jose chapter of Dr. Sketchy's Anti-Art School have an event that is sure to fill you with macabre anticipation.
Join us at Anno Domini Gallery for a bewitching live figure drawing session with performance artist Vulgaire Turpentine.
Arrive early with your art supplies and prepare yourself for a performance that is sure to haunt you for months to come!
Master of Ceremonies: The Devilish Drew Clark

Dr. Sketchy's Live Figure Drawing with Vulgaire Turpentine
Thursday, October 27th 7pm-10pm
$10 /general door, $8 students w/ current ID
Show up early with your art supplies, as seating is limited.
Facebook RSVP here


Anno Domini Gallery
366 South First Street
San Jose
www.galleryAD.com
408-271-5155