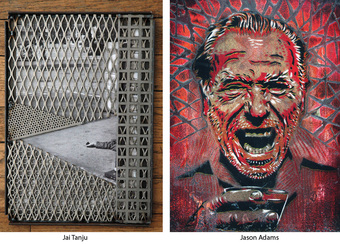 Empire Seven Studios presents:
Shits Getting Heavy So Kill Yourself Laughing

This year both Jason Adams and Jai Tanju had art shows that you didn't get to see. Well here is your chance! Both shows are being shown at the Empire Seven Studios along with some new works by both artists on Saturday, September 17th of 2011 from 7pm-12midnight. Acoustic sets by Shawn Packer, Ray Stevens II and Dave Baisa.
Empire Seven Studios
525 N 7th Street
San Jose